Emerging Technologies Offer Hope for Improving Access to Autism Intervention

By Boyd H. Mark, Director of Telehealth, Scott Center for Autism Treatment Telehealth Program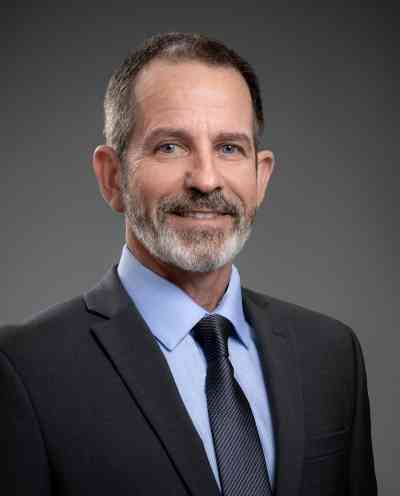 Autism spectrum disorder, or ASD, affects 1% to 2% of the population. Approximately 1 million children in the U.S. under the age of 16 have autism. An extensive new December 2019 report from the American Academy of Pediatrics reiterated that early diagnosis and intervention, ideally by age 2, is critical for positive outcomes. But there is a dramatic shortage of service providers, especially credentialed therapists in applied behavior analysis (ABA), the most widely accepted evidenced-based treatment. Social determinants of health are a significant factor in access to services. The American Academy of Pediatrics report described the current backlog for autism services as untenable.
The Scott Center for Autism Treatment is a 501(c)3 research, training and clinical services facility on the campus of the Florida Institute of Technology in Melbourne, FL. Florida Tech is a Tier 1 STEM University originally founded to support technology for the space program. The Scott Center now attracts researchers and families from around the world seeking the latest in evidence-based autism treatment. At Florida Tech's Scott Center, we are actively seeking technology-enabled solutions to help overcome the challenges of access to services and early intervention for ASD.
Well known technology trends in the healthcare include wearables, extended reality (XR), blockchain, AI and machine learning, among others. Applying these technologies to fundamentally new treatment approaches for autism requires rigorous research to validate their clinical efficacy. Four areas of technology focus currently making an impact on access to autism treatment services include cloud infrastructure integration, telehealth, XR, and AI.
Cloud infrastructure adoption has been slow in healthcare but is an important opportunity for organizations with limited IT infrastructure. Effectively leveraging modern cloud-based applications and APIs can enable even small clinical providers to operate more efficiently and reach more people in need of services sooner. Our Amazon Web Services (AWS) hosted EC2 server functions as a central hub for enabling backoffice integration, interoperability, and scalable workflows. APIs are used to extract data from multiple sources, such as EMR and insurance reimbursement systems, for faster and better decision making.
For synchronous telehealth encounters, the Scott Center has utilized a variety of low-bandwidth, HIPAA compliant video conferencing tools, finding them all to be comparable. Constraints include the traditional limitations of video calls, such as sharing a small field of view, limited resolution, and fixing the view of the remote expert to that of the localhost.
Florida Tech is researching XR telepresence for remote autism intervention. XR (combing elements of VR and AR) telepresence can solve many telehealth communication challenges. XR telepresence allows two or more people to have a volumetric presence in the same room, an important requirement for behaviorally-based autism interventions.
Microsoft refers to this as Holoportation because it uses their Hololens. Oculus is developing "through the lens" capability for their VR headsets, enabling live video of physical spaces to be combined with volumetric overlays. Other companies, such as Valorem, are working on systems that enable users to be volumetrically present in the doctor or therapist's physical office in realtime.
XR is a new 3D computing paradigm and the first fundamentally new interface model since the GUI was invented almost 50 years ago. XR is poised to reshape the way people work across virtually every industry and healthcare is no exception. The market for XR in healthcare is expanding at 49% CAGR, growing to $15B in 2026, according to Harvard Business Review.
The June 2019 JAMA Pediatrics issue reported on an augmented reality (AR) app and device combination using Google Glass to aid people with autism overcome the condition's classic social challenge of decoding the facial expression of others. The Glass device has a user's-eye-view camera, an onboard computer that communicates with the smartphone-based app, and a display that appears in the user's right-side peripheral vision.
When a face comes into view, an emoji representing the software-recognized emotion, as well as with an audio version of the information is presented to the wearer. It's designed to train ASD patients to sharpen their perceptions of what emotions they are seeing.
According to JAMA Pediatrics, Stanford research group and commercial partner have been granted "breakthrough device designation" by the Food and Drug Administration. The next step for this promising technology is to move to a widely available solution that is covered by medical insurance.
Communication challenges are another hallmark of ASD. Augmentative and alternative communication (ACC) tools are systems based on teaching people to communicate using pictures, typically with digital tablets. AI can turbocharge the effectiveness of such devices.
An AI-enabled ACC device can anticipate the likelihood of an event within a user's environment, the user's needs, and anticipate the user's next move. Examples include predicting that meals occur at regular times and that particular foods are favored at specific meal times, real-time weather data to suggest appropriate clothing, and leveraging data from biometric tracking sensors that monitor heart rate, respiration, blood sugar, etc. All data is contextual and time-based using web APIs learn to access appropriate sources of information. Mapping can identify the end user's location, gathering new information in real-time about the location of handicap facilities, services, access, egress, etc.
80% of people with autism have co-occurring medical and psychiatric conditions. According to the AAP's December 2019 report, the first line of treatment for autism should be behavioral, however, comprehensive treatment plans are needed to achieve the best results. Individual technologies can be powerful but they tend to be used in silos.
Perhaps the first real step change in using technology to improve outcomes for people with autism can come from enabling effective, connected care across practice silos. Policymakers and insurance companies also like this approach. I've spent over 20 years in Silicon Valley with successful tech organizations in a variety of capacities. From my experience, effective collaboration is the key ingredient in making innovation happen.