How Technology Systems Support Quality Initiatives?

By Andy Draper PhD, CIO & Dr. Mark Radlauer, CMIO at HCA Healthcare Continental Division

On June 30, 2020, IBM Watson Health announced the annual 15 Top Health System awards based on published quality outcomes from the Centers for Medicare and Medicaid Services (CMS). A truly remarkable feat for the 15 systems that were recognized and, more importantly, the patients of these top-in-class systems. The top system in the large system category was the HCA Healthcare Continental Division, with hospitals located across Denver, Colorado, and Wichita, Kansas.
The IBM Watson Award is based on its Top 100 Hospital methodology, which uses data from publicly available sources including MEDPAR, the CMS Hospital Compare data set, Medicare spending, and HCAHPS patient experience survey data. From these data sources, IBM Watson derives ten quality performance metrics. The leading health systems are then segmented into small, medium, and large systems. The HCA Healthcare Continental Division was recognized as #1 in the large system category.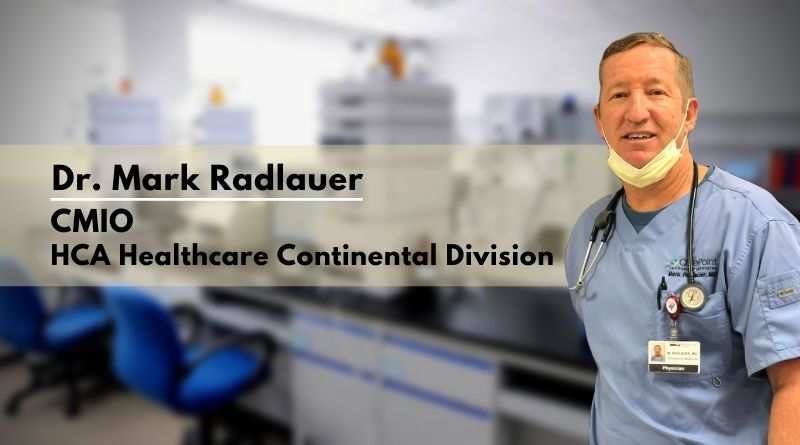 The HCA Healthcare Continental Division uses the Meditech Magic EMR since it is long-implemented, very stable, and has low support expenses. This award shows that health systems can achieve quality excellence without paying a premium for their EMR. From an IT perspective, while the EMR is essential, many other IT factors and technology developments play a substantive role in delivering and monitoring quality.
So how is the HCA Healthcare Continental Division leveraging its less expensive EMR platform and related technologies to achieve these stellar patient outcomes? The focus is primarily on:
Tight collaboration between the key health system constituents at every phase (planning, delivery, and review) including the clinicians, support teams, and IT;
This results in well-defined clinical quality goals and achievable action plans;
Clinician-centric, intuitive interfaces and order sets that drive high-quality care implicitly and also build into the ordering and documentation processes;
The power of data, broadly aggregated in HCA Healthcare's non-EMR data warehouse, analyzable not just retrospectively, but increasingly in real-time;
The live delivery of actionable information and clinical recommendations, in a concise, meaningful way to the target clinicians– increasingly via HCA Healthcare's internal non-EMR clinical mobile platforms;
Constant performance review – which leads to adjustments in all of the above;
And respect for the adage – People, Process, and then Technology.
In the United States, many health systems began broad EMR implementations in the 1990s, and thus the US is in its 4th decade of EMR usage. Interestingly, the three most sizeable system EMR vendors in the US today – Cerner, Epic, and Meditech – have their business and technology roots in the 1970s. This length of time and the penetration of EMRs in health systems indicate EMR technology is a mature industry – as is the data organization in the EMR and many of the user assumptions, workflows, and experiences that occur within it.
EMRs are essential to a health system, but often their information presentation methods are dated. They are analogous to a card catalog system in an extensive library assuming the library user has some idea what they're looking for and where to 'pull it.'
Modern data/analytics tools and mobile data delivery systems turn this approach on its head. They enable identifying actionable data and clinical paths, and can 'push' such data and recommendations to the right clinical users, often via mobile platforms.
As Professors Lakhani and Iansiti advocate in their recent book "Competing in the Age of AI," an intuitive user interface is critical, but the real power of software systems is in the data. HCA Healthcare's Continental Division increasingly benefits from HCA Healthcare's substantial investments in its enterprise data warehouse, analytics tools, and flexible messaging layers to deliver data, and mobile apps and hardware that put actionable information in the clinician's hand.
Examples include real-time analytics that trigger text alerts to the clinical team that reduces the central line and other hospital-acquired infections, sepsis risk alerts, and proactive messages to mitigate pressure ulcers. Additionally, HCA Healthcare has developed and deployed machine learning algorithms to screen for and intervene when a patient may be decompensating in an acute care setting based on a variety of clinical data feeds.
Nearly 50 years ago, Dr. Avedis Donabedian proposed a model to achieve quality care in health services via "structure, process, and outcome." HCA Healthcare Continental IT leaders have adopted that, and refer to "People, Process and Technology" every day. Clinicians always consider and acknowledge primarily the people part of this equation and consider the impact of technology on our 'clinical customers.' After all, it is the 24/7 bedside clinicians delivering that care where patient outcomes achieve true greatness. And similarly, it cannot be over-emphasized the clinical leaders' central role such as CMOs, CNOs, VPs of quality and process improvement, and medical directors.
HCA Healthcare's increasing focus on data, analytics, and actionable clinical information delivery has enabled the HCA Healthcare Continental Division to achieve this IBM Watson recognition, and most importantly, benefit our patients. During this challenging period in the history of humanity, this award further inspires us to continue our clinical collaborations and maximally leverage modern technologies to improve human life.