How the Cloud is Transforming Healthcare
Healthcare brings unique challenges to technology adoption. The data representing people, diseases, and medicine is complex and voluminous. Consumers and providers of healthcare desire easy-to-use and increasingly mobile solutions and need more virtual options to keep up with the ever-changing landscape, while researchers want safe access to data at scale to make discoveries that increase knowledge and improve care. The healthcare industry needs solutions that provide a simple yet engaging experience, as well as mechanisms to leverage massive amounts of complex data safely – all with a level of reliability appropriate when dealing with the health and wellbeing of individuals and communities. On top of that, for non-profits like Memorial Sloan Kettering Cancer Center (MSK), these solutions and mechanisms cannot be cost-prohibitive. Collectively, these needs seem daunting, but cloud technology is proving to be capable of making innovation more efficient and agility more feasible.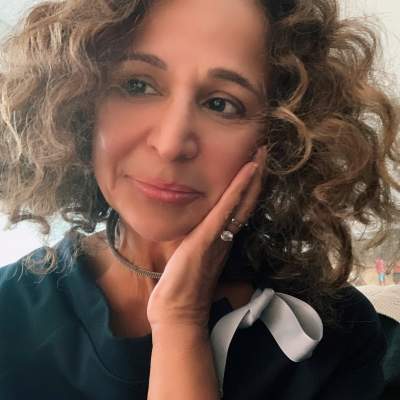 Cloud technology has become an engine for transformative change in a business setting. Hyperscale cloud platforms offer unparalleled compute capabilities, offering a seemingly unlimited capacity that can scale dynamically. Additionally, this technology includes rapidly evolving services that take care of more and more infrastructure heavy-lifting, enabling a concerted focus on feature functionality. Little upfront or capital investments are needed, and you only pay for what you use, making experimentation more feasible. This combination of elastic scalability, on-demand advanced functionality, and minimal commitment makes the cloud the ultimate fuel for transformation, especially when coupled with a rich ecosystem of SaaS offerings.
At MSK, we embarked on a cloud journey that emphasized innovation. This journey was based on the premise that providing our clinical and research technology teams access to cloud services with minimal friction while adhering to standards would result in innovative solutions. Cloud services can easily handle the volume and variety of healthcare data while still meeting institutional needs for security and reliability. However, we have already experienced how the cloud enables us to respond rapidly to the changing needs of healthcare and create solutions that allow us to reach new markets with fewer physical presence requirements.
Almost overnight, the demands of our telemedicine options exploded where the cloud played a vital role in operations.
We are aware that, beyond MSK, there is potential for ramifications globally. Atti Riazi says, "Although the cloud helps lower the volume of greenhouse gases by reducing the number of servers used by so many of us, much of the electricity needed to maintain the cloud, unfortunately, is derived from fossil fuels and coal. We as technologists must take a position on the impact of technology on the environment, especially e-waste. We need to be a society and a collective of organized responsibility as technologists and innovators."
In a regulated industry like healthcare, security and governance are must-haves. Our institution needed effective cloud governance and controls provided by default and mechanisms to ensure security was baked into the design of each cloud application. Next, we needed to level-up the cloud technical skills of our existing teams, and supplement them with cloud experts acquired in today's highly competitive market. We also needed to balance our desire for agility and innovation with fiscal responsibility and transparency, understanding the risks of adopting the cloud with a blank-check mindset. And above all, we needed to maintain our standard of premium care.
While our cloud adoption approach includes many facets, a few core pillars have proved essential to the success we have experienced to date. A central cloud platform team was created to build a common foundational layer in our two clouds—AWS and Azure—that provide standardized configurations of our cloud accounts and shared services for cloud application teams to consume. We then established a Cloud Center of Excellence (CCoE) as a central body to drive cloud policies and standards in close collaboration with our compliance, cybersecurity, cloud platform, and cloud application teams, as well as initiate FinOps practices and organize a cloud community of practice.
During the COVID-19 pandemic, many clinical services needed to pivot to a more virtual experience for the safety of our patients and care providers. Almost overnight, the demands of our telemedicine options exploded where the cloud played a vital role in operations. In response, a plan was formed to reimagine our telemedicine solution as a cloud-native application, capable of dynamically scaling with demand, leveraging the built-in reliability and security of cloud services, and providing a rich, integrated experience for the patient and the care provider. This new telemedicine solution would use Microsoft Teams and cutting-edge Azure services such as Azure Communications Service and the Azure Bot framework. An agile approach coupled with close collaboration with our Microsoft Azure team would enable the rapid and iterative development needed to deploy quickly.
In a matter of months, our telemedicine offering was transformed. The central cloud platform team implemented our cloud platform on Azure to provide standard networking, audit logging, security controls, and dedicated cloud accounts for all the telemedicine environments. The telemedicine application team developed the infrastructure code (IaC) and application code for the new solution, fully automating the deployment via Azure DevOps pipelines. This empowered the application team to experiment with various Azure services, finding the right mix to meet their functional and non-functional requirements. This new telemedicine solution now serves 30% of our outpatient visits, up from 1% before COVID-19, and will scale up and down as demand changes and the pandemic evolves.
In retrospect, we have experienced positive impacts of cloud technology in healthcare with some challenges. Our development teams are more empowered and building valuable new skills. When they can spend more time focused on user needs and have robust cloud services in their toolbox, innovative solutions can be deployed rapidly. However, cloud technology is complex and evolves quickly. Our code-first DevOps approach asked our developers to learn new skills and own things in a way they did not before. The collaborative culture at MSK and the support of Microsoft has eased this task, but we understand learning must be continuous.
And then there are those global ramifications to keep an eye on.
Running our telemedicine solution on cloud-native services has given us unprecedented visibility into the costs and usage, which creates unique opportunities to optimize code to improve performance and increase cost-efficiency.