QT Medical-Remote 12-Lead ECG: A Replacement, Not An Alternative!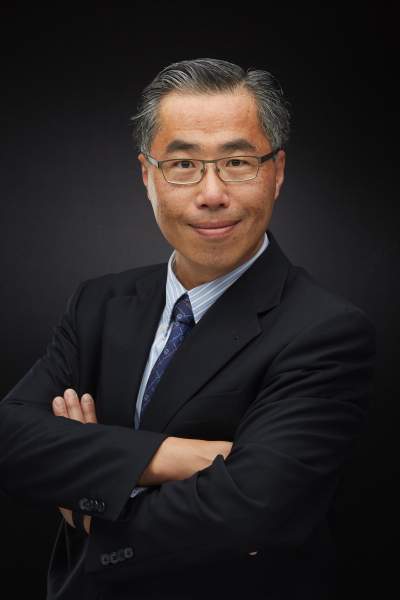 What seemed like a page out of a fantasy fiction novel or sci-fi creation is now a reality. Thanks to technology, particularly in healthcare, a significant part has moved to the patients' homes. The level of care patients receive at the convenience of their homes is escalating since the COVID-19 pandemic. Telehealth and remote patient monitoring (RPM) are not only alternatives to conventional in-person visits for care, but also have evolved into accepted norms of the mainstream practice. In very specific use cases, RPM, such as remote electrocardiogram (ECG) monitoring, are the realities that are making early detection of heart conditions of a hockey player by his coach possible and aiding cancer patients to track signs of cardiac side effects from anti-cancer drugs. Among all healthcare services, the RPM solutions have grown in relevance for demonstrating safety and effectiveness while also considering compliance and user experience as the core priorities. To keep up with the new change in medical practices, patient needs and the largesse of the new healthcare market, QT Medical pivoted their business to provide the best value in the pandemic. The company is one of the leaders in the Medical Device industry that pioneered PCA 500, an electrocardiogram (ECG) technology aimed at improving heart health. PCA 500 is QT Medical's first product and the world's smallest 12-lead ECG platform based on state-of-the-art technologies, including a super-compact ECG recorder, pre-positioned electrodes, apps on mobile devices, HIPAA compliant cloud management, and diagnostics powered by machine learning.
Unlike its contemporaries, the PCA 500 recorder weighs only about 1 percent of the popular ECG devices by Philips, but offers the same level of quality. It's patented single-use electrode strip has no lead wires that helps simplify the leads' replacement and reduces the risk of infection. The device has been tested on several airlines and is slated to officially launch in the aviation, maritime, and remote care markets. "Before the pandemic, we were focused on selling devices. The far-reaching impact of the pandemic made us really look deep to see what value we are providing while staying relevant," says Ruey-Kang Chang, Founder and CEO, QT Medical. The ECG solution, PCA 500, is compact, digital, mobile, and cloud-based that enables patients to do their own medical grade 12-lead ECG at home—a patient prerogative and real value during this pandemic! The 12-lead ECG offers a comprehensive look at the patients' heart and is the standard for physicians to rely on. The device has also been tested in clinical trials involving diverse cohorts, including babies, which are the most challenging testing group to measure its user-friendliness. In a clinical trial of over 1,000 parents using PCA 500 to conduct 12-lead ECG tests on their newborns, over 90 percent of the parents were successful in completing the tests! Dr. Chang, who is a pediatric cardiologist, was already aware of the difficulties in using ECGs on pediatric patients and worked alongside the QT Medical team to reinvent the ECG machine that can best work for everyone. The innovation steered the introduction of the PCA 500 device with a holistic service that empowers patients with the tools to care for their heart health from home. "We have made it so simple, that its usage requires no additional training. Besides, the cloud management and EMR compatibility are valuable features for the practitioners," Chang explains. "We will offer computer interpretation powered by machine learning, which will be more accurate and robust over time."
Recently, QT Medical created and launched the Xpress ECG, a service surrounding the PCA 500 technology that offers online order, mail delivery, 12-lead ECG home tests. Since the end of 2020, the Xpress ECG has garnered approval from many satisfied healthcare providers and patients. The service's official launch focuses on boosting the accessibility and affordability of hospital grade ECG testing for patients at home. From the care providers' standpoint, Xpress ECG provides better workflow and higher reimbursements, allowing the doctors and care providers to focus on patient care qualities amidst the pandemic-related restrictions. "Xpress ECG has proven to be a much-needed service, and 98 percent of patients could complete their tests at home with simple instructions," adds Chang. One of the common feedback received from QT Medical's cardiologist clients using Xpress ECG is that they find better quality ECGs from their patients at home than that of the ECGs they get from hospitals.

The use of Xpress ECG service has also been extended to the senior population with necessary iterations on the electrodes for their easy usage and automation of the entire recording process to navigate the challenges related to lack of familiarity and usage of smartphone apps. "For patients who do not have a compatible mobile device or do not know how to download an app, we are now working on broadening the supported mobile devices, and in some cases include a Samsung phone preloaded with our app with the Xpress ECG kit," mentions Chang. Emphasizing the plan for its large-scale adoption, Chang believes Xpress ECG is not just an alternative to ECGs in hospitals or doctor's offices, but it's a replacement. "Xpress ECG tests can be done before, after, or between scheduled office visits. It streamlines the workflow in the office and saves a lot of costs and resources associated with in-office ECGs." In the current times of social distancing, Xpress ECG is beneficial in minimizing the exposure to potential infections and allows for reimbursements 3-5x times higher than an office ECG test. For example, a typical office ECG test billed under CPT code 93000 reimburses $18 only. By using the Xpress ECG service, physicians can order a complete medical grade ECG test online at the current cost of $30. Using the new RPM codes (99457 and 99458) since this ECG test is done by patients at home, plus the interpretation code 93010, physicians can be reimbursed for up to $102 for each Xpress ECG test.
QT Medical is already witnessing great responses through its PCA 500 solution and Xpress ECG service from patients and care provider groups. To stay ahead of the curve and continue its innovation, the company is gearing for exciting developments in its pipeline. "Our pediatric electrodes are under review at the FDA and we expect to launch in the market later this year. We have a defibrillator-proof version called PCA 1000, which we plan to launch in the EMS market next year," expressed Chang. "We are also working on the next generation PCA 500— a 5G-connected, AI-powered, continuous 12-lead ECG monitor, that will be advantageous for monitoring patients in the hospital, ICU, ER, ambulance, as well as high-risk patients at home."
While the company has made exceptional progress on the AI front of the ECG over the last three years, its experts believe that there are no limits with respect to AI application in ECG diagnostics. "We are now perfecting the ECG diagnostics with AI that will be on par with the accuracy of an expert cardiologist. In the next few years, our AI algorithm will be predictive—identify patients at risk, and possibly see things that have yet to happen," says Chang. Telehealth and remote patient monitoring are the future, and QT Medical will play a crucial role in the new healthcare revolution.