Can Healthcare Have an Access Revolution on the Back of Telemedicine?

By Deepti Pandita MD, FACP, FAMIA, Chief Health Information Officer & Ryan Jelinek DO, Clinical Informatics Fellow, Hennepin Healthcare
In March of 2020, like many other healthcare organizations, Hennepin Healthcare Systems (HHS) in Minneapolis, MN found itself having to answer how to provide care to patients that couldn't come to us. In the context of a global pandemic, this was a novel question. However, in the context of patients struggling with access to healthcare for many other reasons, this question is far from novel. As the largest safety-net healthcare system in the state of Minnesota, Hennepin Healthcare has been designing innovative approaches to assure access to health care for some of the most vulnerable patients (55% of our patients are on government assistance and over 35% represent ethnic minorities) in our communities. In March 2020, we were presented with yet another hurdle in trying to provide accessible care. Very early on in the process of designing and building a telehealth platform from the ground up, we realized a couple of important points. First, if done well, telemedicine may help break down barriers in accessing care in ways we have not before imagined at our organization. Second, if not done well (at our organization or others), telemedicine could draw off of and expand the existing disparities in access to healthcare that already exist in our communities and country more broadly.
Over the early months of the pandemic, HHS rolled out multiple phases of a robust telehealth platform designed to provide comprehensive access to high-quality care.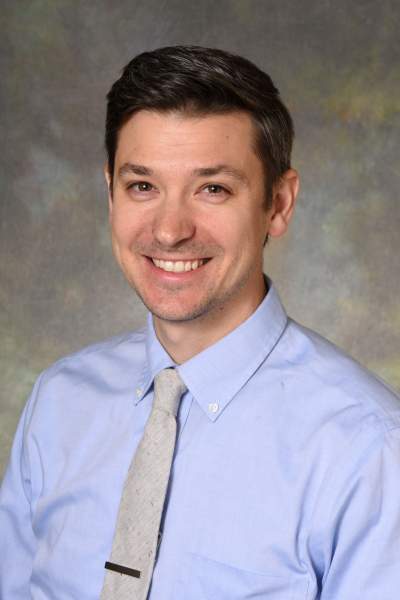 Over the early months of the pandemic, HHS rolled out multiple phases of a robust telehealth platform designed to provide comprehensive access to high-quality care. By nature of our patient population, there was initial concern over the ability to deliver this type of virtual care to a group that had largely been excluded from that modality previously. Because of these concerns, the design and implementation process was overseen and guided by a workgroup solely focused on investigating telemedicine's equitable delivery. One of the early discoveries we made centered around dispelling of the notion that our patients did not have access to the technology needed to participate. We found that this was largely not the case based on a community needs survey representing some of our most vulnerable patients. With this fresh perspective, we leveraged our organization's analytics and informatics expertise to further isolate gaps in equitable telemedicine care delivery and design population-specific solutions to fill those gaps. This work culminated in increasingthe frequency of telemedicine visits in multiple minority patient groups and the development of a blueprint around the provision of equitable telemedicine care.
We are fortunate to have realized some areas of success in our equity-focused implementation of telemedicine; however, there is a plethora of recent literature detailing significant inequities in access to telemedicine and in-person medical care that still exists. As our healthcare systems become more digitalized and interconnected, being a patient within these systems requires an increasing digital literacy proficiency. Our work has uncovered numerous areas within telehealth and more broadly, in which a lack of digital literacy cuts out options to access care for many of our patients. Nowhere is this more obvious than with limited English proficiency (LEP) patients. The primary means of accessing telehealth and other digital services through healthcare organizations is by way of the patient portal. Patient portals are predominantly only built-in English and often require an advanced language and digital literacy level to navigate proficiently. HHS spearheaded the complicated work of designing alternative pathways to accessing the same level of care for those with LEP and emphasized our patient's education by way of digital toolkits. This work is complex and often requires informatics and analyst expertise that is difficult to come by at some smaller organizations. However, every solution must begin with a fundamental understanding of the problem. Our organization's ability to take an introspective look at which of our patient populations struggled to access care and design culturally sensitive solutions for these gaps was imperative to our success.
As we proceed, there will be other barriers to realizing equitable access to telemedicine. One of these is the inconsistencies in reimbursement for these services. Prior to the pandemic, reimbursement issues were among the primary barriers to healthcare systems more broadly adopting telemedicine. State and federal regulatory changes in response to the public health emergency largely simplified this; however, these changes are not permanent and are currently being debated in various legislative bodies. To continue the pursuit of equitable telemedicine, fair reimbursement for audio-only services is imperative. Numerous studies have shown the reliance on the telephone that many of the most vulnerable patient populations have had during the pandemic.
As we inevitably begin to emerge from a devastating global pandemic, HHS and many other healthcare organizations are armed with tools to better reach out to our patients. Telehealth and its many modalities are some of these tools. It's important to reflect on the fact that many of these systems were designed in the setting of a public health emergency and that they are now beginning their transition to a time of "normalcy". It's crucial that we take the time to examine the impacts that these modalities of care are having at the population levels and better understand the gaps and inequities we find there. While we acknowledge the digital divide exists because of a myriad of reasons, we are confident that based on our learnings and observations over the past year, telehealth can be leveraged to improve healthcare equity rather than contribute to it. If there is a silver lining in the past year, it may very well be the construction of the digital infrastructure needed from healthcare organizations to provide high-quality telehealth. The next phase of this construction project is to ensure that it's built and designed in such a way that all patients will benefit equally from these technological advances that can help build healthy communities.