Hackensack Meridian Health – Focus on Telehealth

By Rachel Weiss, VP Telehealth & New Business, Hackensack Meridian Health and Mark Eimer, SVP CTO & Co-Interim CIO, Hackensack Meridian Health
At the onset of the COVID-19 pandemic in March 2020, Hackensack Meridian Health (HMH)quickly developed a telehealth solution to ensure the continuity of care for our patients. Our team chose a video conferencing tool available and combined it with the mass deployment of Google Chromebooks to our providers. Telehealth quickly rose to 50% of scheduled ambulatory visits by mid-April 2020 and was used by both primary care and specialists across Hackensack Meridian Medical Group. Additionally, as CMS telehealth waivers were expanded, HMH developed additional telehealth capabilities in other ambulatory areas, such as rehab, diabetes education, and cardiac rehab. The role of telehealth was a silver lining during the first wave of COVID-19 for all specialties; however, one specialty emerged as the pinnacle of telehealth utilization – Behavioral Health.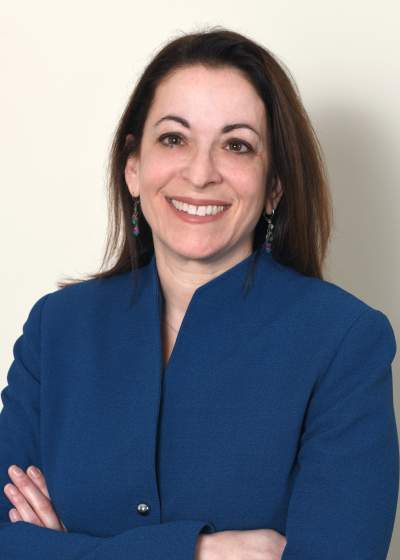 Our behavioral health team utilized telehealth for all clinician levels, including telepsychiatry, individual therapy, and group therapies. Adoption within Behavioral Health resulted in approximately 70% of all 2020 scheduled patient encounters being conducted via telehealth. The Behavioral Health team identified other benefits of telehealth that are consistent with reports across the country, including that telehealth significantly reduces the incidence of patient cancellations commonly occurring with in-person visits, such as a lack of transportation. Our team estimates that the cancellation/no-show rates for 2020 were reduced by 10% since the onset of telehealth at HMH.
Across the physician enterprise, patient feedback about telehealth has been very favorable. Patient feedback indicates that they value the convenience of meeting their provider from the comfort of their home and having a comfort level with the technology. Patient satisfaction ratings indicate that 80+% of patients scored a top box rating (score of 9 or 10 out of 10) on "comfort with technology use" as well as "comfortable interacting online". Patient comments also reveal that the "main event" is always a relationship with their provider, not the technology that enables the visit.
Patient feedback indicates that they value the convenience of meeting their provider from the comfort of their home and having a comfort level with the technology.
While telehealth has become a fantastic supplement to in-person care, it is not without challenges. One area of challenge surrounds the "waiting room" experience that precedes a telehealth visit. When a patient experiences an in-person visit, social and environmental cues let the patient know the expected wait time and offer in-person feedback from the staff. Telehealth creates new opportunities in that many of the traditional patients' cues are absent in the video visit experience. Additionally, patients' comfort level with technology varies greatly. For these reasons, our practice staff has become adept at offering technical interventions/support and creating the patient's cues, so they don't feel forgotten while waiting for a video encounter to begin. The key to telehealth is that it must be easy to use for both the patient and the provider, meaning that it has to work without downloading any additional plug-ins or applications. HMH uses Epic for its electronic medical records, and the ability to have our telehealth technology embedded within our MyChart application allows the patient to have one place to go for all medical and behavioral needs.
HMH plans to continue to expand telehealth capabilities across all specialties with a special focus on Behavioral Health. One immediate goal is to launch a centralized telepsychiatry hub for all ED/Crisis patients across the network later this year. Future goals include developing a full-service Behavioral Health access center, for the provision of 24/7 care across all clinical levels within Behavioral Health. This model will enable HMH to manage all Behavioral Health patients from a centralized hub while responding more quickly to patient demand and expedite treatment decisions across the network. Telehealth has created a superb supplement to in-person care across all specialties. However, in the area of Behavioral Health, it is also a critical programmatic enhancement to expand access to a vulnerable subset of patients.