Healthcare Drives the Technology NOT the Other Way Around

By Tim Bickel, CTPM, TeleHealth Director, University of Louisville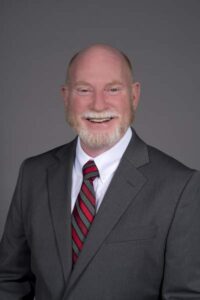 Twenty years ago, the University of Louisville asked me to lead a new position, UofL Telehealth Director. I was flattered by my new post but had more questions than answers. Where do I begin? My background was in medical office management and information technology, but this was new, uncharted territory for me. Over the years, I discovered that telehealth is new and uncharted territory for nearly everyone being asked to lead their organization's telehealth initiative today. Even though technology has improved, there are different considerations today. More resources are available, laws and regulations have been implemented and reimbursement understanding is more of a challenge. Services that can be provided are expanding, and patients and healthcare providers are beginning to accept this new way of receiving and delivering healthcare services. As much as things have changed, some things remain the same. There are still novice medical office managers, IT staff, and healthcare providers who want to "do" telehealth but don't know where to begin. Going forward, I use the term "technology" to refer not only the hardware but also the software and support that goes along with the product used to assist the provider in the diagnosis and treatment of patients.
Who is driving the technology?
Don't let the technology drive your clinician/patient experience. If the technology gets in the way of the provider/patient experience, it is being done wrong. Technology is the tool, not the service. Don't assume "if we build it, they will come". The healthcare industry is a reactionary one to the demand. Healthcare steps in when and where it is needed.
Should I work alone?
Foremost and extremely important, you MUST have complete support from the executive officers of your organization both administratively and financially. If not, your initiative will fail. This may seem harsh and poignant, but true.
Where can I find good resources?
There are several very good national and regional organizations that have on-line resources, but go to a few in-person meetings and meet others "doing" telehealth. Learn all you can from other telehealth professionals. They were in your shoes once, and they are attending meetings to share and learn just like you. Telehealth professionals are always willing to share their stories about clinical and technical setups. Most telehealth conferences will have various technology vendors you can meet and learn about products available.
WHY do I want to use telehealth?
Decide what primary care or specialty service your practice(s) wants to provide. Do you want to take care of the patient population you have or are you looking to expand your patient base? Who is your competition? Technology, how much is too much or too little? Stay up-to-date with compliance rules, licensing, credentialing, HIPAA guidelines, consent forms, insured liability, keeping legal counsel involved, and reimbursement considerations. What can and will be, can't and will not be reimbursable. Your technology needs to be able to interface with your Electronic Health Record (EHR) scheduling, charting and revenue cycle programs.
Who do you collaborate with?
Create a method of communicating with all the players in the office. Create a telehealth steering committee. Any project collaborating between two or more people requires communication is vital. Your front desk scheduler as well as the medical staff should be included in your demonstrations of scheduling and charting software. Your provider will also be 'test driving' the technology devices they need to perform their healthcare assessments.
Where do you start when considering the best technology tool to use for your practice?
We have several healthcare professionals in different disciplines that only need a webcam on a dual-monitor computer setup. One monitor to see the patient and one monitor to write the chart note. The patient calls in on their cell phone. Other specialties require the patient has access to one or more peripherals such as scales, blood pressure cuffs, glucose monitors, otoscopes, stethoscopes, EEG monitors. These can be purchased inexpensively on-line separately or bundled by a vendor that will continuously monitor the patient. Software can schedule office and home video visits, interface with the patient's EHR, alert providers of remarkable changes in the patient's health, and bill for appropriate services.
Does the patient need to be connected from a distant site that is a healthcare facility and not from home?
TeleStroke programs are generally conducted from a rural hospital to another concentrated care Stroke Center. The technology used here could be a robot that is assisted by a provider. The robot provides a visual image to the consulting specialist as well as the ability listen to the heart and other ancillary vital exams needed for a proper diagnosis.
Who is your competition?
Who are your partners? Is it the provider on call or a primary care, specialty service or nurse on call with 24/7 access by phone, tablet, or webcam? Is it your patients' insurance company who requires a pre-authorization first before self-referring? Is it the immediate care center, grocery, or drug store in the nearest shopping center with healthcare professionals or video kiosks available? The technology your competition is using is the only occasion when you may want to make sure that the technology you are implementing is compatible with the service you're providing. Be sure the technology is easy and accessible for your provider. When using or sharing video technology with other facilities that are not within your own organization, do not forget about Stark Laws and how the hardware and reciprocating of services are paid.
If the technology gets in the way of the provider/patient experience, it is being done wrong. Technology is the tool, not the service. Don't assume "if we build it, they will come".
The answers to most all these questions are as varied as there are the number of providers and healthcare organizations out there. The technology available is also varied. There is nothing about the technology that is "one size fits all." There is nothing that can be bought off the rack. I hope some of the points I outline will assist in your endeavors for a successful telehealth program.