Lessons learned from COVID-19 and the future of telehealth

By Anshul Pande, VP & CTO, Stanford Children's Health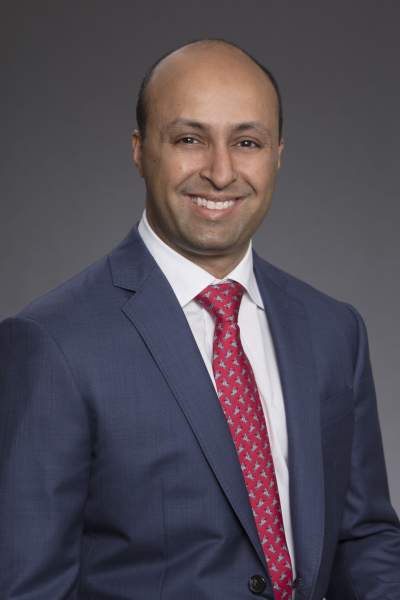 COVID 19 has swept through the world and affected all of us. It has profoundly changed how we live, work, communicate, and interact.
Healthcare has been at the center of this pandemic and healthcare workers saw the impact of this deadly virus firsthand. As we supported state and local policies of social distancing and shelter in place while continuing to take care of communities, COVID19 rapidly ushered an era of contactless healthcare.
The first few days and weeks saw unprecedented innovation and adoption of technologies to support the brave new world. We saw far fewer patients coming to clinics. In the hospitals, we were trying to reduce Personal Protective Equipment (PPE) usage as shortages were looming.
The innovation, deployment, and adoption of novel technologies– that typically take 3-5 years, was rapidly accomplished in 2-4 weeks across the country.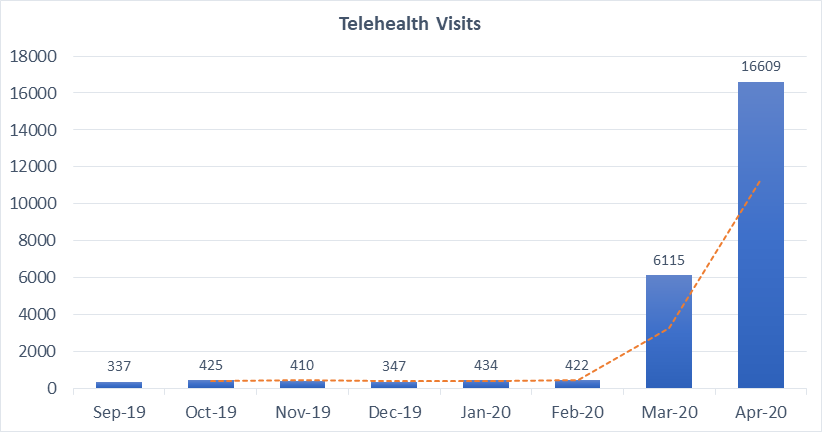 Telehealth had overnight become the primary mode of interaction between our patients and providers. The federal government enacted several new policies to encourage adoption of telehealth:
Increased patient populations eligible for telehealth


Expanded coverage and reimbursement policies


Increased providers and practitioners eligible to provide telehealth


HIPAA rules were relaxed to allow the adoption of available commercial technologies for video visits
COVID-19 also affected how patients and providers adapted to the new normal.
Patients were more open to video visits since they are safer.


Providers were more open to video visits since it was often the only option to take care of their patients.
Across the US, health systems scrambled to scale their telehealth infrastructure, training & adoption, and support programs, and we experienced a 40-50 fold increase in video visits.
As with the adoption of any technology, numerous lessons were learned during those early days –
Using existing governance allowed rapid decision making to ensure solution agility.


Scaling up service is difficult and requires clinicians, IS, operations, and leadership to work together. Clinical informaticists played a key role.


Telehealth vendors were not ready for massive scale-up of services and support.


Inpatient telehealth came to the forefront with new and unique workflows to reduce PPE use.


What is your backup option if the video visit technology fails? If telehealth technologies did not work, rescue technologies came to the forefront. Our creative providers tried many different options.


Scaled up services needed additional features and workflows which were often clunky e.g., multi-party video conferencing with interpreters.


User experience monitoring and logging data for telehealth was limited or not available.


Fail fast: During a crisis, many needs come up with a multitude of solutions. Sometimes the solutions did not materialize. Sometimes the needs did not materialize. There were valuable lessons learned from solutions that ultimately failed.


Include cybersecurity, compliance, and privacy team during solution design.
As we were scaling up telehealth, we were also moving our team members to work from home (WFH). With Bay Area traffic and housing prices, we had been studying this issue for some time. Like telemedicine, we were conducting experiments with 1-2 days of WFH and leadership exercises on the future of WFH. All of this pre-work helped us move a majority of our team to WFH safely and effectively.
We did several things for successful transition to WFH.
Scale up your Virtual Private Network (VPN) to ensure excellent connectivity and experience.


Enable always-on VPN to provide an office like experience including access to shared drives.


Citrix (app or desktop) ensured secure access to all applications.


Provide Softphones and headsets for team members that interact with patients.


We saw a 3-4 fold increase in phishing and security attacks. Our security teams did a remarkable job keeping us safe and increased communication with leadership and team members.


Empower team members to use self-service tools to log or resolve simple issues. We launched a self-service mobile app and a WFH resource center.


Leadership led multi-level weekly calls to answer questions, talk about what is next, allay fears, and anxiety, all of which were appreciated by the entire staff. This provided everything from the latest research news to resiliency techniques to survive and thrive during uncertain times.
So, while we wait for the vaccine and gradually open up our country, what comes next? Will social distancing norms change dramatically? I think only time will tell. What we know for sure is both these trends – telemedicine and WFH, are here to stay.
What is next for telemedicine
Video visits first or video visit only may becoe a reality for practices like dermatology and genetic counseling.


New programs that combine the best of in-person and video visits with continuous remote monitoring will be more common.


Adding video services like social service, mental health, dieticians, health educators, etc.


A deep focus on user experience to reduce friction and improve experience helps in satisfying both patients and providers.


Expanded video visit use cases for inpatient stays.


Formalizing the rules created by HHS during COVID to encourage telehealth.


Reliability, Usability, and Security of telehealth platforms will remain important.


Enterprise solutions for Rescue technologies.
Similar to telehealth, some of the fears about WFH including a decline in productivity and difficulty in managing team members did not happen. Team members working from home during COVID were more engaged and worked harder. Added to the fact that the commute time dropped to zero and the air is cleaner, I think it gives us pause to think about what the post-COVID office may look like.
Here is what we need to do next:
Focus on improving employee experience for WFH.


Team members will have to re-learn to disconnect since there is no physical separation between work and home.


Improving collaboration tools that are multi-channel (email, text, chat) for ease of communication.


Leaders will have to rethink how they communicate and how to engage and inspire team members asynchronously.


Bring teams together in smaller groups – instead of WFH days, consider collaboration days in the office.


Rethink recruiting and retention of talent.


Finally, the hardest challenge will be ensuring a joint mission and culture in a world where we may likely never meet our team member in person, or shake hands or share a beer.
COVID has changed our lives forever. The post-COVID new normal will push the boundaries of healthcare and technology. Let's learn from this big rapid global experiment and embrace the best of the changes.