The Future is Now: Telehealth Adoption during Crisis

By Tearsanee C. Davis, DNP, FNP-C, Director, Clinical and Advanced Practice Operations, UMMC Center for Telehealth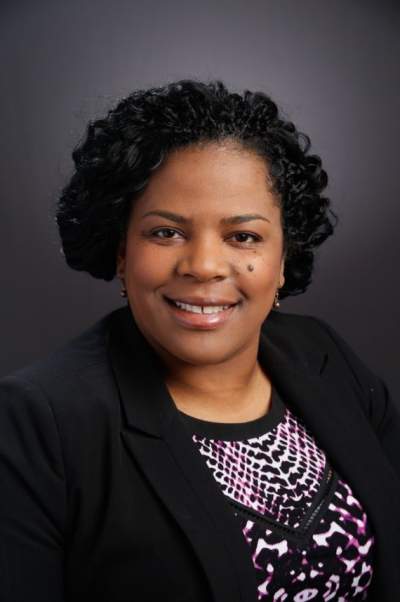 For the past 20 years, there have been many predictions on the future of healthcare delivery. With the evolution of technology over the years, there has never been a question that it would eventually permeate the healthcare system in some profound way. In 1999, Neumann et. Al described "technology's role in healthcare as the window to the organization, a key driver of business strategy, and a high performance enabler". Organizations who understand this and have worked to integrate technology into standard operating procedures have continued to lead the way as the healthcare industry employs innovative solutions to meet the needs of its consumers. Often, the impetus for change is necessity. Such was the case for the University of Mississippi Medical Center (UMMC) in the late 1990s.
As the only Level 1 trauma center and academic medical center in the state, UMMC a threefold mission of education, healthcare and research. With many of the hospitals across the state located in rural areas and having the critical access hospital (CAH) designation, there was an extreme shortage in specialists in these facilities. Many emergency departments were staffed with general practitioners and advanced practice providers who might not have had any training specific to emergency care. Another concern for these hospitals was the financial burden of staffing their emergency departments with highly qualified emergency medicine physicians 24 hours a day 7 days a week. The underqualified staffing and high rates of transfers from local emergency departments (ED) to the medical center created an environment where many of these hospitals were threatening closure. The emergency medicine team at UMMC worked to devise a solution to ensure that rural residents would not only receive quality evaluation and treatment on par with the medical center but would be able to do so in their community. TelEmergency was born. This program included a training program for local nurse practitioners, equipment and information technology (IT) support, and collaborative evaluation and decision making to assess transfer needs. The success of the TelEmergency program over the course of 10 years led to the expansion of Telehealth across the state of Mississippi and subsequently, the enactment of laws that support reimbursement for Telehealth services. This commitment to innovation and policy change led to increased interest in Telehealth but was still not enough.
There are numerous applications, vendors, and organizations that promote the advancement of Telehealth. Despite the reports of organizations who have realized the value of Telehealth, there remained a gap in the need for increased access to care and the adoption of telehealth.
For the past ten years, we have seen the Telehealth industry grow exponentially. There are numerous applications, vendors, and organizations that promote the advancement of Telehealth. Despite the reports of organizations who have realized the value of Telehealth, there remained a gap in the need for increased access to care and the adoption of telehealth. Questions remained regarding whether telehealth reduced healthcare costs, if the care was safe, and if patients would embrace it. Governmental agencies have recognized the need for more support for research and pilot programs to explore the feasibility and experiences of telehealth implementation in various healthcare environments. Health Resource Services Administration (HRSA) responded to this by establishing the Telehealth Center of Excellence opportunity. The first recipients of this award are the Medical University of South Carolina and the University of Mississippi Medical Center. These institutions had implemented successful statewide telehealth programs addressing needs unique to their states. This work demonstrated their ability to create and maintain collaborative relationships that can implement novel programs and investigate the "efficacy of telehealth services in rural and urban areas". The Telehealth Centers of Excellence (COEs) also serve as national clearinghouses for telehealth research and resources, including technical assistance (HRSA, 2020).
Pre-COVID-19, telehealth was viewed by many as a luxury or something that is good, but not necessary. Many opinions ranged from "it's too much work" to "my patients will not want this". There were also other barriers, such as geographic restrictions. Interstate licensure, malpractice issues, and reimbursement variances. Although much work has been done to address these concerns, some success with policy changes, there was still a great deal of hesitancy by some providers to implement telehealth into their practices. This hesitancy quickly transformed into urgency as COVID-19 concerns drove many healthcare providers to look at innovative ways to serve their patients in a safe but efficient manner. Even within the medical center, telehealth adoption soared within a matter of weeks. Patients were eager to try this new technology as they attempted to adhere to the "shelter in place" orders. While this was not necessarily the way we wanted to expand telehealth, it has been more than effective. The Federal response to COVID-19 have been an integral part of this adoption. The "Coronavirus Preparedness and Response Supplemental Appropriations "Act passed in March 2020 permits health providers to communicate with patients on the telephone or online rather than in-person opened the door for providers to try telehealth for the first time (HR-6074, 2020). It will be interesting to see how many of these providers cease telehealth activities post-COVID-19. COVID-19 has proven that there is a need for better preparedness in healthcare during crisis. How amazing would it have been if more providers were already participating in telehealth before this pandemic? As a Telehealth supporter, I expect there will be many who will have a greater appreciation for this amazing tool and who recognize that the 'future" is NOW.
References
C Lydon Neumann; Blouin, Ann Scott; Byrne, Eileen Marie; Reed, William C; et al. Frontiers of Health Services Management; Chicago Vol. 15, Iss. 3, (Spring 1999): 3-28
H.R.6074 – Coronavirus Preparedness and Response Supplemental Appropriations Act, 2020, retrieved on April 30, 2020 Source
Health Resources & Services Administration (2020). Telehealth Center of Excellence- UMMC retrieved on April 28, 2020 Source