Ni2 Health – Leading The Future Of Revenue Cycle Management
Company: Ni2 Health
Management: Jason Adams, Principal & Chief Executive
Ron Kero, Principal & Chief Executive
The critical role of effective revenue cycle management (RCM) is unprecedented in hospitals and healthcare systems. Complicating the current scenario are the multiple regulatory initiatives which are converging due to existing demand for speedy billing cycles and cost containment and hence, provider organizations are facing the heat of clinical and financial challenges.
As one example, there has been an explosion of patient responsibility accounts due to the insurer market's transition to predominantly high-deductible health plans, a trend that is expected to continue. For most healthcare systems, the constraints of the budgeting process have prevented RCM teams from growing available resources to fully keep up with the resulting growth in patient balance after insurance accounts. But with escalating financial and operating margin pressures, healthcare organizations simply can't afford to leave potential revenue uncollected.  For some it's a matter of survival.
To solve the RCM challenges, healthcare organizations must embrace new, innovative, and proven strategies and operational models for increasing collected revenue that also work within budget and IT bandwidth constraints.
A New Path to Unlock Revenue Potential
Addressing this challenge is Ni2 Health, revolutionizing the healthcare sector with its state-of-the-art revenue cycle management solutions. "We started Ni2 Health because of the escalating financial pressures on hospitals and healthcare systems," reveals Ron Kero, Principal & Chief Executive, Ni2 Health. "It has been reported that average hospital operating margins declined by 34% from 2015 – 2017 to only 2.56%. The name Ni2 is shorthand for "Net Income Doubled" and represents a statement about our ability and commitment to make a real difference."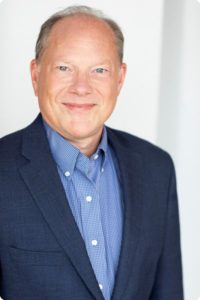 "It has been reported that average hospital operating margins declined by 34% from 2015–2017 to only 2.56%. The name Ni2 is shorthand for "Net Income Doubled" and represents a statement about our ability and commitment to make a real difference"

– Ron Kero, Principal & Chief Executive
The company's RCM service begins with a comprehensive, holistic review of the hospital's entire revenue cycle. Ni2 conducts a rigorous and extremely granular assessment process to precisely pinpoint each organization's hidden revenue potential and the exact resource and technology investments required for execution success. He adds, "At the core of our assessment is the element of fostering a long-term relationship with our clients and enabling them to improve their collected revenue, which they can reinvest in clinical care for patients."
"We believe there are several other aspects of our Ni2 engagements that make us unique in the market. First, it is rare to find a hospital with available IT bandwidth. We invested in a team of data specialists who are expert with all EMR and RCM platforms so that we can handle all data and interface requirements, without the need for hospital IT assistance," says Jason Adams, Principal and Chief Executive, Ni2 Health. "Second, we go into every assessment with the assumption that we will be held accountable for delivering every dollar of revenue potential we identify, so we go to extra lengths to be "on the money" with assessment findings," he adds.
"Lastly, we have a unique engagement structure – we make all the technology, expertise and people investments at no financial risk to our clients – we always bet on our ability to deliver on our revenue lift promise," says Adams. And because of its technology investments, Ni2 has been able to optimize the blend of local on-site and virtual remote support to make the engagement structure as cost-efficient as possible.
Charge Capture – Finding Hidden Missed Revenues
One innovation is the company's proprietary charge capture technology platform -"ChargeView"- which features over 500,000 algorithms to identify all possible bills where a billable service was not captured on the bill, before the claim goes out the door. Ni2 combines the technology with a team of expert charge auditors who can remotely review the medical records for every flagged virtual bill.  This enables healthcare organizations to capture every single individual service it is legally permitted to bill, while ensuring billing compliance. "The result is that charge capture optimization is always a key driver of our delivered revenue lift. For one of our hospital clients, Charge Capture Optimization by itself delivered a net benefit of 3.6% of total net revenues" Adams adds.
For larger systems, the company offers Charge Capture Optimization as a "plug-in" turnkey service that allows healthcare providers to leave their entire revenue integrity process in place without disruption. "As one final new step, before virtual bills are sent to the payer, we set up an interface to run them through our ChargeView platform to identify all possible missed charges," states Kero. "We believe that even for the best performing hospital RCM teams, we will find 0.5% – 1% of new net revenue from our plug-in service, all at our risk on a performance-based engagement structure," he adds.
Real Time RCM Performance Insight
The company is also leading innovation around RCM performance metrics and access to real time data. Ni2 developed its ExpressView technology platform after recognizing that most RCM teams are "flying blind" with limited access to real time performance data against a menu of performance metrics. With ExpressView, Ni2 now arms CFOs and RCM leaders with an automated suite of daily, weekly, and monthly performance dashboards to review, with a new set of reports updated with yesterday's results available to review every day.  The company now offers the ExpressView cloud-based performance dashboard suite as a stand-alone product.
Within ExpressView, Ni2 is continuing to add new "second generation" RCM performance metrics that are both granular and actionable. This allows healthcare organizations to "course correct" in real-time rather than waiting until the end of the month to discover errors that happened several weeks prior. ExpressView can be customized into each organization's dashboards and replace mundane work, previously required to create finance committee and board financial reports. ExpressView is also available as a mobile app, providing healthcare organizations with remote access to the dashboard.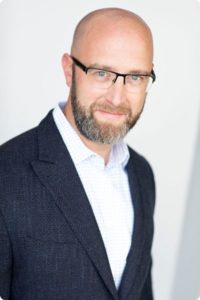 "We make all the technology, expertise and people investments at no financial risk to our clients–we always bet on our ability to deliver on our revenue lift promise"


– Jason Adams, Principal and Chief Executive
Tapping Into Missed Pharmacy Revenue
Another Ni2 innovation is to focus on identifying missed pharmacy revenues, as a deep dive into pharmacy revenues is typically outside the scope of the traditional revenue cycle. "Usually, the pharmacy and the RCM departments operate in separate silos where neither side has a complete understanding of the other, leading to the potential for things to break in the crosswalk between the pharmacy formulary and the RCM team," says Adams. The Ni2 solution disrupts the status quo by matching every unit of drug purchased against every unit of drug billed and looks for potential crosswalk errors for all drugs that have a net revenue impact. "This has proven to be target-rich – we now have several clients where the missed net revenue exceeded $1M per year," he reveals.
Fostering Innovation, Team, Integrity & Growth
With 'Innovation, Team, Integrity and Growth,' as explicit core values for the company, Ni2 health has been quick to gain industry attention with its path-breaking RCM solution set. Additionally, Ni2 has recently been announced as the winner of 'A Best Small Firm to Work For'. "It has been our belief from Day One that creating a company culture focused on team would lead to more highly engaged employees which would translate into better delivered results to our clients.  We couldn't be happier with the decision to focus on Team as a core company value," says Kero.
Ni2 engagements have delivered game-changing operating margin improvement, with all RCM engagements exceeding 3.5% lift over baseline revenue, and many smaller hospital results are greater than 5%. A representative hospital client was under significant cash flow pressure and had no available budget to make new resource investments. The hospital's RCM team had minimal access to real-time data and was burdened with many manual processes. Ni2's holistic assessment identified conservatively a 4.1% net revenue lift potential across many initiatives, including charge capture optimization, strategic pricing, denial management, claim validation, and patient balance after insurance. The assessment also identified numerous "soft value" opportunities to optimize workflows and how their RCM team leveraged their EMR platform capabilities, as well as a new set of data requirements and going forward performance metrics. Ni2 provided a strategic roadmap in terms of required technology, expertise and people investments to deliver the identified revenue lift, at no financial risk. Ni2 also managed the roadmap execution and installation of the ChargeView and ExpressView technology platforms. The result?  The actual delivered improvement in net cash yield was substantially higher than the 4.1% assessment finding.
Foreseeing A Bright Future
Armed with deep insights into healthcare challenges and several projects in the pipeline, Ni2 is set to achieve new heights. "We are excited about how we are positioned to help hospitals going forward. We are committed to maintaining a leadership position in RCM technology advancements which are coupled with remote virtual support as the path to continuing to grow the performance potential for all organizations in the future," says Kero. "Given the reality of hospital budget and IT support constraints, our approach is to structure engagements like scratching a winning lottery ticket – we do all the work and take all the risk – so any organization that needs to increase RCM performance can get the help they need" he concludes.