SAP IS ENABLING HEALTHCARE TRANSFORMATION WITH A SOLUTION PLATFORM AND PARTNERSHIP
The U.S. Healthcare industry is transforming. With consumers having more financial accountability for their care and the government shifting healthcare reimbursement to a value versus volume-based model, the business is fundamentally changing. Before the pandemic, the shift to a more consumer-oriented and value-based healthcare service occurred at an evolutionary pace. Post pandemic change will be revolutionary.
Supporting 92% of Fortune 2000 companies, SAP has a proven 50-year history of enabling business transformation through world-class enterprise software solutions and a partnership mindset. Healthcare organizations moving toward consumer-oriented and value-based service models can capitalize on best practices from across industries to facilitate their business transformation. "When we connect with healthcare executives, they want to know how SAP is helping customers in other industries such as retail manage consumers at the point of service and they want to see how they monitor business performance in real time" states Steve Risseeuw, SAP's National Vice President for U.S. State, Local, Education, and Healthcare business sectors.
Steve is an SAP veteran who recently assumed responsibility for the company's team supporting payers and providers. His background in collaborating with government and education customers to bring commercial best practices into their organizations makes him a natural leader for growing SAP's U.S. healthcare practice.
SAP's strategy enables healthcare organizations to be intelligent, sustainable enterprises with a solution platform and partnership comprised of analytics and process-oriented applications. The cumulative value provides executives with the speed, scale, and adaptability to manage the new value-based healthcare experience.
"The solution platform is only a start. The relationship and mindset that SAP brings as a vendor partner is a key to effective business transformation," states Deb Millin, Head of SAP U.S. Healthcare Industry, Cloud Services. "SAP's success in transforming various industries was accomplished in collaboration with customers. We use the same blueprint with healthcare organizations as they transform to run more like a business."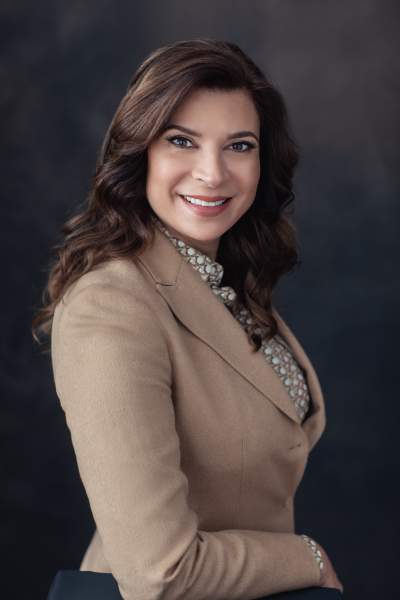 Deb brings over 25 years of healthcare industry experience involving management, product innovation, and company strategy for Fortune 100 technology companies. She recently joined SAP as Head of the U.S. Healthcare Industry, Cloud Services.
Every healthcare enterprise needs to develop new value-based business models to avoid disruption, gain efficiencies to fund innovation, and transform mission-critical systems without business risk. SAP's approach called RISE is the cornerstone of the company's customer-as-a-partner approach: a framework that addresses each customer's technology and business transformation needs for enterprise-wide resource planning. RISE with SAP builds upon that ERP foundation with additional services, such as embedded advanced analytics, workflow redesign, hosting infrastructure, a defined set of cloud managed services, and the Business Network Starter Pack, which facilitates connections with suppliers, distributors, and assets.
This is the heart of how SAP differentiates insofar as the choices of cloud software vendors. "We're not just another cloud offering – we are an enterprise-wide business transformation company," adds Deb.
SAP quickly pivoted to help the frontline healthcare providers and suppliers address supply chain constraints, workforce challenges, and real-time analytics needs to manage critical and virtual care.
The Pandemic Partner and Post Healthcare Revolution
SAP's customer-as-a-partner approach proved to be pivotal in supporting the uncertain demands of the pandemic for frontline healthcare customers. "If there is one thing we learned from the pandemic, you can't manage a real-time pathogen through the rearview mirror of traditional healthcare," states Walt Ellenberger, Senior Director of U.S Healthcare Business Development and Strategic Alliances for SAP.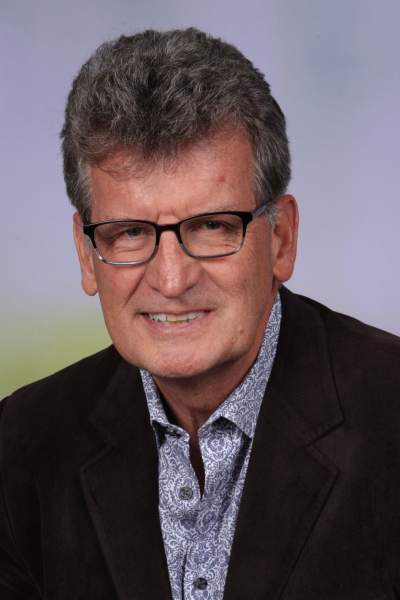 Walt has over 30 years of healthcare system and operations experience outside of his tenure at SAP.
"SAP quickly pivoted to help the frontline healthcare providers and suppliers address supply chain constraints, workforce challenges, and real-time analytics needs to manage critical and virtual care," says Ellenberger.
Renowned healthcare systems, such as Parkland Health and Hospital System in Dallas, Texas, leveraged SAP's solution platform to address surge capacity and critical care resource planning. Parkland, in partnership with SAP, extended the solution platform to proactively manage care demand by COVID risk scoring their surrounding population for community-based education and care outreach.
SAP's partnership with pharmaceutical leaders helped lay the groundwork for architecting an integrated business network, achieving greater transparency to an end-to-end supply chain process and collaboration between manufacturing, distribution, administration, and post-vaccine monitoring. This innovative work set the stage for extending SAP's solution platform to stakeholder collaboration with workflow and data insight integration along the entire healthcare industry value chain.
"The speed of change post-COVID 19 will become revolutionary to address the vulnerabilities of a fragmented and reactive healthcare delivery system to be better prepared for another pandemic threat," comments Ellenberger. "The lessons learned from the pandemic will leave a permanent mark on shifting healthcare delivery and management to be more proactive and collaborative moving forward. "
The Next Generation of Healthcare Enterprise Resource Planning
Legacy healthcare ERP systems based on old technology and a reactive volume-based business model were never designed for the transformational shift to proactive value-based care. "SAP's enterprise resource planning offering is different because we focus on providing the applications and analytics to manage enterprise-wide resources through the lens of healthcare value. We offer the next generation of technology and software solutions to integrate and proactively manage care experience, costs, and quality services, "explains Steve Risseeuw.
SAP differentiates its solution platform based on speed, scale, and adaptability, enabling healthcare business integration, insights, and innovation.
Integration enables customers to unify care experience, cost, and quality data into the new formula for managing value-based healthcare.


Insights from multiple data sources help healthcare executives make decisions on the go and proactively manage risk and performance for the entire enterprise. In healthcare, data is the most valued asset. Gaining insights into outcomes is the foundation for not just expeditiously improving care but also operational efficiencies and effectiveness.


Innovation enables new healthcare collaboration and risk-sharing for supplies, processes, and data insights across all stakeholders.
SAP's Healthcare Path Ahead 2022
SAP's healthcare focus areas in 2022 are Workforce Management, Procurement, Supply Chain, Financials, and Embedded Data Analytics. When paired with value-based services and a partner mindset healthcare organizations truly benefit.
A critical part of SAP's healthcare go-to-market strategy is their partner ecosystem that leverages and extends their solution platform and business transformation service with depth and credibility for addressing specific customer and emerging market needs.
"With the current crisis in nursing shortage around the world, but especially in the US, we are addressing predictive clinical staffing management needs," says Deb Millin. "The pandemic has certainly prioritized nursing staffing needs, but there are many other resource use cases this solution can address." SAP partner DXC Technologies built a comprehensive healthcare workforce solution on the SAP solution platform that enhances overall clinical staffing and workflow management to effectively solve customer challenges.
Being an ERP Global leader for decades, SAP has a proven record of helping organizations optimize revenue streams and reduce costs with an automated approach to resource management. "We are working with Nesa Solutions, an IoT Hub and analytics platform, to optimize the way healthcare organizations utilize and maintain their assets," Millin reveals. Integrated real-time tracking monitors critical asset locations for improved inventory reporting and clinicians' access to essential assets supporting patient care. Real-time analytics on the asset's metadata can also provide deeper insight into the product's lifecycle and asset utilization for better enterprise-wide purchasing decisions. Nesa's alignment with SAP's solution platform extends the value of real-time insights that hospital CFOs otherwise find challenging to obtain.
The healthcare industry has undergone unprecedented transformative shifts. The digitization of patient records, the shift of analog to digital peripheral devices whose data can be leveraged, real-time reporting, artificial intelligence, and process-oriented solutions that aid in clinical workflow and operational healthcare all help drive a new way of doing business. "We are at the forefront of this evolution with a 50-year track record that has provided the foundation for pivotal product suites that grow with the customer's transformation journey", Steve concludes. "Customers can leverage their investment with SAP and partner with a company who has a proven portfolio and best practices to transform their business."