Telemedicine – Separating Hype from Reality

By Irfan Kasumovic, Director of Telehealth, University of Maryland Medical System
It's easy to get excited about new technologies and shiny gadgets that promise to solve challenging problems or provide better ways of delivering patient care. New technologies also often open untapped markets for tech vendors, whose marketing teams plaster the latest buzzwords over products and press releases until would-be consumers' heads spin.
Case in point is Telemedicine, a fuzzy concept at best for many people, that tech companies bundle with just about anything they have to sell these days. From cloud hosting companies, AV communication vendors to AI and blockchain healthcare. Many pitch top-down integration before even asking for basic requirements. For providers and consumers, simplicity is the key. The fewer clicks the better. What that means from a technical perspective is a tested integration options with EMRs, out-of- the-box support for peripheral devices, multi-streaming, stable and flexible AV platform, an ability to pass IT security assessment leading to Business Associate Agreement (BAA) and last but not least, being affordable. Any potential Telemedicine vendor meeting these basic requirements is off to a good start.
And while the market for care delivery over a Telemedicine medium is growing rapidly, only a handful of incumbent vendors have made significant inroads with payers and health systems. Others, for the time being, still have a ways to go to earn the national trust.
After all, Telemedicine is just a tool, another channel that at its core is all about making patients' lives easier and hopefully better. Be it for a convenience by avoiding travel to local clinic, extended specialist and referring physician access to increased patient engagement and cost savings.
With hospitals and health systems getting into the game all around on the premise that consumers would rather get their "Telemedicine service" from the provider they see in-person, it is only safe to assume the rapid adoption will continue.
Making a Case for Provider-Sourced Telemedicine
While reimbursements from traditional payers have increased recently, providers still need to make a choice: wait for payers to come around and consistently pay for their services or utilize its advantage to drive patients, even those who are already using Telemedicine via their insurer, through the door and/or to reduce overhead. According to Dave Siblinski, CEO of SnapMD and John Pearce, CEO of Zipnosis in recent MobiHealth News article, the shift to provider-based delivery model makes perfect sense. Employer-based services will provide you with access to the doctor, but provider model can offer a patient access to "their doctor". This is especially valued by patients coming in for post-op follow ups, behavioral health encounters, and school-based visits among others. And if so, helping health systems, providers and provider networks brand and connect their services into local markets is the winning growth strategy for the vendors.
Proponents of employer-based model stress convenience as the main driver, which when placed in context, "seeing a doctor anytime anywhere", will, I assume also hold up for younger and or low acuity consumers.
What does not make sense from the health system or hospital perspective is having multiple platforms supporting these models. It is cost prohibitive to run those even with the best intentions since collaboration between the models is quite difficult, especially when implemented across large health systems. Implementing an enterprise-wide Telemedicine service solution and using it to bridge the gap between the two models is the way to go. As Jason Gorevic, CEO of Teladoc recently mentioned, national trends are more in favor of "convergence and cooperation than competition".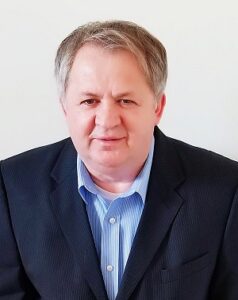 Telemedicine is just a tool, another medium that at its core is all about making patients' lives easier
Look Into the Future
With the new advancements in technology such as 5G Enhanced Mobile Broadband (eMBB) enabling fiber-like performance over a wireless radio link will power Internet of Medical Things (IoMT), a connected infrastructure of medical devices and software that can communicate across various healthcare IT systems and EMRs. This in turn will enable physicians to instantly pull data from multiple feeds, collaborating without barriers and providing care with expertise rooted in empirical evidence. Prescribing apps and gamification will play an important role in motivating patients to pursue a healthy lifestyle by rewarding them when completing agreed therapy. Virtual procedures and real-time telemedicine consults and proactive patient monitoring will be a daily routine. AI will be used to organize and manage healthcare systems and or clinics. It will direct people when and where to go by analyzing their records and automatically responding to the healthcare provider's notes and prescriptions. Patients will be able to download data from wearables before seeing a healthcare provider. Medical records and archives will be digitalized with new information stored in the cloud in a safe, efficient format. 3D printers will print out medical equipment or even prosthesis when needed. Big data will play a bigger role in the practice of medicine and the development of therapies. Like what Amazon, Google and Facebook do today, utilizing big data will be the next big step in changing the basics of healthcare.