Telemedicine's Direct to Consumer Craze: What Happened to Solving the Shortage of Specialists?

By Morgan Waller, Director of Telemedicine, Children`s Mercy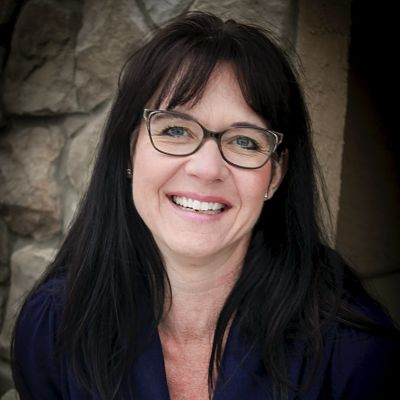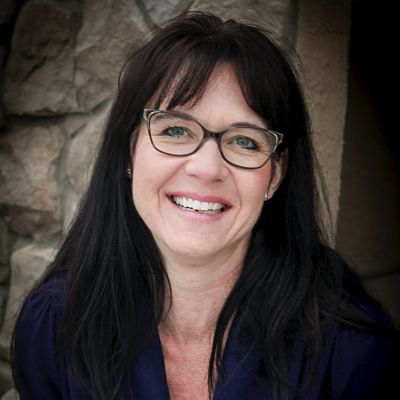 Don't get me wrong, Direct to Consumer (DTC) telemedicine (TM) is valuable in ways we haven't even fully discovered. In the last few years, however, DTC platforms/companies have hit the market like Fitbits in 2016 and just like teens, every healthcare system has insisted they must have a DTC service if not before the competition, certainly to keep pace with "every" other organization. I have watched this affect healthcare, (a market traditionally thought to be somewhat protected from fads) in unbelievable ways. Organizations have spent incredible amounts of money without the usual six-month strategic analysis, followed by the six months of legal and risk review and most unbelievably without determining upfront the return on investment (ROI).
Having been in healthcare my entire career and TM specifically for the last eight years, I've spent a bit of time thinking about this wave of relatively unconditional administrative adoption of a novel product. I'm sure there is another example somewhere in history, but this doesn't just happen in healthcare every day or even every century. Why, when talk for years within the TM industry has been of administrators' unwillingness to invest in high quality TM solutions and programs, are they suddenly smitten with DTC?
The reason for this aberration must be related to the original promise of TM as a way to solve the shortage of specialty physicians. And, the subsequent finding that implementing a successful, multi-specialty TM program is hard. Really hard. There are healthcare systems that have done it and done it well; Avera Health has been a leader in specialty TM throughout several states for years. Children's Mercy Kansas City has 33 pediatric specialties offering level 2-5 new patient and follow-up appointments virtually. Others have tried and failed, tried again and failed or tried and partially succeeded, feeling good to leave it at that! With growing sentiment that TM is no longer the future, it is now. Healthcare systems that did not succeed with early attempts to meet the threats or realities of specialty physician shortages with TM, are primed for a "kit", TM out of a box.
what one physician or executive considers to be a telemedicine champion and what it really means to be a telemedicine champion can be quite different.
The real deal of a TM solution that works anywhere with a cell signal, comes with licensed, insured providers who have already adopted this type of practice, is available to patients 24/7, 365 days/yr., takes online payments and comes, if you wish, wrapped in your health system's brand is a panacea for administrators. Administrators who have been under the pressure of their boards because from within their systems, they haven't been able to launch and sustain telemedicine.
Panaceas shouldn't have caveats. Kaiser Permanente's (KP) 2016 announcement that 51% of its previous 100 M encounters were virtual was industry headline news. More validation for the run on DTC. KP was suited for this milestone however in ways unique to their health system. Of KP's nearly 12 M members, 95% are under capitation. KP is paid for the telemedicine visits before they occur. Essentially, they are the patients' healthcare provider AND payor. This dual relationship makes KP vested in consumer/patient adoption of their DTC TM application; their marketing efforts likely reflect this fact. The average healthcare consumer is not as educated about TM as those partnered with KP. Consumer literacy might be the final TM challenge. As Nate Lacktman, with Foley & Lardner LLP, called out on LinkedIn, many of the barriers to TM adoption have been overcome yet one less known remains. Most people do not know anything about TM. Therefore, make sure your TM "kit" contains a well thought-out, targeted consumer, never-ending communications and marketing campaign.
So why is it so hard to implement a successful multi-specialty TM program? Experts have been touting the potential of these programs for at least 15 years. The irony is that these programs can improve access to highly sought-after physicians in incredibly efficient ways, but the Centers for Medicare and to some extent Medicaid, have been fraught with worry over how they would pay for access for everyone. So, they haven't. Medicare restrictions on TM reimbursement are still the biggest barrier to successful program implementation. Another difficulty implementing specialty TM is some providers resist. They are concerned about the ability to deliver the same quality of care. Specialists are physicians who have had additional YEARS of education and training to become skilled at treating complex illnesses and injuries. They are rightfully reluctant to try a newer method of healthcare delivery that means they won't actually "be with" their patients.
Organizational challenges account for the failure of many specialty programs to launch. In the beginning, it is expensive to go all in on what it takes to design, build, implement, study and adjust a specialty program that can deliver the same quality of care virtually as in person up to the highest level of healthcare encounter. It is risky, because there are not a lot of "how to" manuals or evidenced based publications. It is frustrating because reimbursement and state legislative nuances are often "up for interpretation". And, (this is not an exhaustive list) what one physician or executive considers to be a telemedicine champion and what it really means to be a telemedicine champion can be quite different.
Final thoughts. I'm passionate about TM because it makes sense. It removes unnecessary hassles for people that need care; hassles that add to the cost of healthcare. It allows a child in Southern Missouri or Southwest Kansas to be cared for by a physician that knows the latest protocols and research findings for pediatric patients with diabetes and celiac disease. It shaves off the geographical and economic trammels of children with complex healthcare needs. It prevents someone's mother or grandmother from being unnecessarily transported in the middle of the night to an Emergency Room for a urinary tract infection because long-term care facilities cannot support in-house physicians or advanced practice nurses. It prevents my neighbor from having to miss work/pay for a doctor's appointment to get his asthma medications refilled. Whether it is the DTC craze or the tenacity and persistence it requires to create a tele-specialty program, both are bringing much needed changes to how healthcare is delivered.
These are my opinions and do not reflect those of anyone else
or those of any organization with which I am affiliated.