UCHealth CARE Innovation Partnership Drives Innovation in Wearable Technology
By Richard Zane, M.D., Chief Innovation Officer, Sarah Wendel, M.D., Administration, Operations, and Quality Fellow & Adeel A. Faruki M.D., Operations, Executive Leadership, and Innovation Fellow, University of Colorado Anschutz Medical Campus
When healthcare professionals at the University of Colorado Anschutz Hospital lined up to receive the Pfizer-BioNTech COVID-19 vaccine in December and January, some were wearing one of the newest approaches to wearable technology — a coin-sized device affixed with medical-grade adhesive to their upper left chests.
The low-cost medical grade device was the BioButtonTM, an FDA-cleared device that provides continuous vital sign monitoring of skin temperature, respiratory rate, and heart rate at rest. It was developed by BioIntelliSense, a clinical intelligence company based in Golden, Colo., and has been utilized as a scalable and cost-effective solution for health screening and COVID-19 symptom monitoring.
As vaccines became available to healthcare professionals starting in December 2020, our CARE Innovation Center, along with CU Innovations and UCHealth, partnered with BioIntelliSense. The goal was to explore the clinical applications of the BioButtonTM for monitoring vaccination as a foundational step in developing a scalable post-vaccine monitoring program that could be deployed broadly.
Healthcare workers at the University of Colorado Hospital on the Anschutz Medical Campus were offered BioButtonTM as an operational pilot designed to evaluate the logistics of deployment, operational feasibility, and interest in wearable technology for post-vaccine symptoms self-monitoring.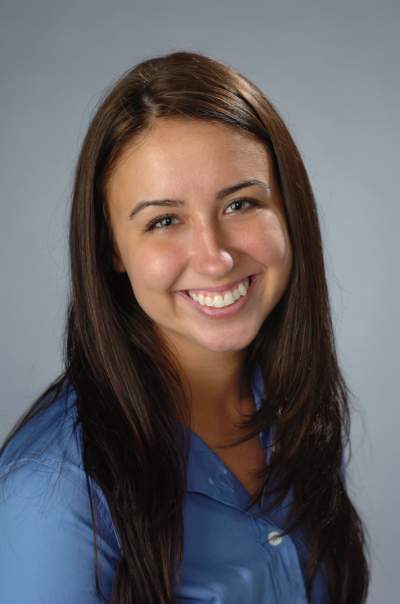 They were provided a BioButtonTM at no cost, and interested individuals were asked to wear the device 2 days before and 7 days after receiving the vaccine. Upon activation of the device, participants were surveyed to assess ease of applicability of the device and if the wearable technology made them feel more comfortable with COVID vaccination. In addition, voluntary daily health surveys assisted participants in monitoring signs and symptoms that may require further assessment. The operational pilot was performed in two phases. The first phase had volunteers assisting with device setup and activation. The second phase allowed participants to obtain the device and a setup guide from various pick-up locations.
We learned many lessons during our operational pilot, including discovering that participants can obtain the BioButtonTM wearable, place the device, and complete setup without direct assistance. But we also determined that allowing individuals to obtain devices from pick-up locations free of cost resulted in a significant number of devices being obtained and never activated.
The participation of our frontline healthcare workers in this vaccine monitoring program serves as a key operational milestone in our ability to scale the program for the larger populations. We believe it will be essential to assist participants through the activation and setup process to improve device utilization during the expansion of this pilot to other populations.
As COVID-19 vaccines become more available, BioButtonTM or other wearable technology could help improve vaccine acceptance by enabling individuals to monitor themselves for side effects.
As supplies of COVID-19 vaccines become more available, BioButtonTM or other wearable technology could help improve vaccine acceptance by enabling individuals to monitor themselves for side effects. Nearly 134 million in the U.S. have been fully vaccinated against COVID-19 as of May 29, 2021, and almost 167 million have received at least one dose. If wearable devices enable more of the world's population to be vaccinated, we fully support expanding the use of this type of technology to other individuals.
At the UCHealth CARE Innovation Center, located on the University of Colorado Anschutz Medical Campus, we continually explore the ever-changing healthcare landscape with the goal of working alongside leading industry and start-up partners to revolutionize healthcare. We emphasize entrepreneurial, quick-to-market innovations that eschew bureaucratic red tape.
Established in 2016, the UCHealth CARE Innovation Center focuses on designing innovation platforms to cut through the predictable obstacles that encumber other large organizations so our partners and people around the world, can benefit.
Development of the COVID-19 vaccine has proven to be a significant clinical achievement in addressing the global pandemic. Wearable devices like the BioButtonTM are a promising step in addressing this worldwide crisis.
BioIntelliSense's strategic partnership with CU Innovations, UCHealth, and its CARE Innovation Center explores the clinical applications of the company's wearable medical devices and medical-grade services. The alliance is committed to developing and validating new models of data-driven care that are patient-centered and built for scale. We aspire to bring technological advancements into the hands of our patients and providers to improve outcomes and change the practice of medicine.