Connected Health – Connecting patients and care teams for improved outcomes, experience and efficiency

By Ahmad Sharif, MD, SVP, CMIO & Jessica Ryter, Senior Product Manager, Corporate Strategy and Innovation, Fresenius Medical Care
The rise of interoperability and interconnected technologies is fundamentally changing how we care for, communicate and engage with our patients, providers and clinicians. Health IT has helped integrate systems, connect caregivers and patients, and improve our ability to access longitudinal patient data—information about the patient, as seen over time—that helps enhance care delivery. Connected Health is an emerging model of health care delivery that leverages technology to collect and analyze such data by connecting patients and providers, resulting in improved patient outcomes, increased access and reduced costs.
Connected Health achieves more information-driven, efficient, and less costly patient care, particularly in patients with chronic conditions.
At Fresenius Medical Care (FMC), Connected Health thinking is a core part of our technology agenda that is focused around the needs of our patients and providers and revolves around three main areas: growing connected health offerings by integrating and connecting clinical care systems and applications; enhancing data collection during treatment by reimagining our medical devices as sensing platforms; and growing our global analytics capabilities to drive personalization and precision in patient care. Our vision is that connected health technology can play an integral role in addressing the needs and goals of chronic disease patient populations relative to managing their condition.
FMC's suite of Connected Health technologies and applications enable care at home and beyond, provide tools that offer real-time connectivity between patients and their care teams; improve access to healthcare in remote areas; and provide clinical decision support and guidance to avoid potentially negative healthcare events by proactive management and intervention. Our company is also exploring biosensing wearables–such as digital blood pressure monitors and glucose sensors—to empower patients to become more active and engaged participants in their care.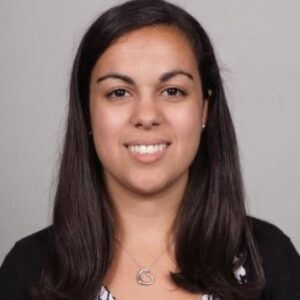 Managing patient populations, particularly with chronic kidney disease, End Stage Kidney Disease (ESKD) and underlying comorbidities like diabetes, hypertension, and congestive heart failure require coordinated and proactive participation by various supporting clinical and nonclinical staff and several different types of care providers and physicians. We are in the midst of a rapid "paradigm shift" from a world of provider-centered, fragmented health information that often leaves the patient out, to one of empowered consumers using powerful digital health apps and services to access and share their own health information when, where, and how they want, to support better health and better care at lower costs for all.
Technology can empower patients to collect, visualize, and distribute personal health care data, including patient-reported outcomes and patient-reported experiences. Connected Health technologies improve communication among patients, providers, and caregivers through connected devices and systems. Connected Health achieves more information-driven, efficient, and less costly patient care, particularly in patients with chronic conditions. Its "Anytime, Anywhere" mode of care delivery brings the right information, at the right time, to the right place and the right person to maximize the efficacy of treatment.
Clinician access to real-time patient data is key in driving healthcare quality. Clinicians at Fresenius Kidney Care (FKC) use the Clinician Portal to see data from home-based and remote patient dialysis treatments collected by devices such as the Liberty Cycler. Staying connected to their patients' treatments, regardless of location, allows real-time intervention to prevent adverse health events. Through the Patient Portal, patients at FKC are connected to their care team via daily submissions of treatment data and secure messaging. They also have self-service access to their pertinent medical record data and logistical support such as supply ordering and delivery notifications.
To maximize the benefit of Connected Health, there are several number of technology needs. The obvious is the device: usually a smartphone or tablet, decreasingly a computer. Additionally, internet connectivity (Wi-Fi or cellular) is also required to enable Connected Health. Some patients may have cellular but do not use it for medical purposes due to limited data plans. Some geographies do not have adequate bandwidth to support Connected Health even if the patient does have internet access.
Before getting patients engaged with Connected Health, the clinical teams must be believers, champions, and proponents. Few patients are self-driven in managing their care while most patients respond to the guidance they receive from the clinical care team. The challenge is to prioritize Connected Health initiatives to a care team who is already busy with many competing priorities. Therefore, a key ingredient for success is to align the objectives from the top down. (Note, the solution development must include the care team – it's the broad launch and readiness that must be top-down).
Getting through the clutter of all the other activities, care teams are involved in requires training and effective communication. Examples are hands-on training on how to use the connected health data and tools and best practices for helping clinicians fit the new patient management workflow into their daily routines.
The Connected Health technology must also fit into the patient's therapy workflow and their "life flow". The solution must ease the burden of therapy rather than add to it and guide them through the process, reduce the effort to learn, and ultimately reward them with closed-loop feedback. Access to technology can be a barrier from a financial standpoint to some segments. One option to address this is by providing/loaning a device to those segments – IT teams should be engaged for management of such devices.
Today, patient health data is siloed by the provider. The patient is forced to be the middleman communicating between the two providers. They can do this via use of each provider's separate portal and manually share the data with the other provider. One example of how this can be addressed is via Health Information Exchanges. When patients are seen outside clinics, by their PCP, or experience a hospitalization, FMC as the dialysis provider may not get a timely record of their care outside of our ecosystem; the same is true for these providers that access to dialysis facility care data, such as labs treatments etc. FMC partners with two national frameworks for HIEs– Commonwealth Health Alliance and the Sequoia Project along with some regional players–allowing real-time sharing of patient data to help create a longitudinal view of patient care.