Covid 19 and Opportunities for Telehealth

By Linda Branagan, Ph.D. Director Telehealth Programs at University of California, San Francisco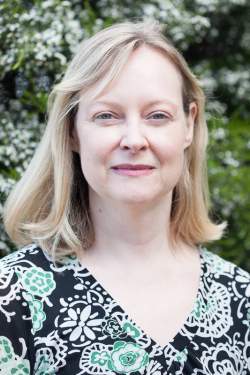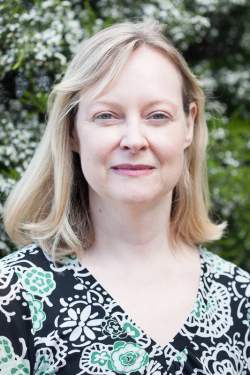 Telehealth has always been a naturally in the treatment of infectious diseases. It is no surprise that in the guidance to help healthcare providers prepare for the spread of Covid-19, the Centers for Disease Control is actively encouraging the use of telehealth tools to direct people to the right level of healthcare for their needs. This is a broad recommendation that can take many forms. For health systems that are prepared, a public health crisis can also be an opportunity to expand the use of telehealth and cement its role both for the moment and for the future.
One of the challenges of responding to an outbreak of new disease is the need to serve a surge of newly ill patients while also minimizing the disruption to normal operations. Patients with other serious illnesses are some of the most vulnerable and will continue to need ongoing care in a way that limits their potential exposure. Video visits are an ideal way to meet this need.
Video visits are two-way, real-time, audio-visual interactions between patients and providers. Many secure, HIPAA compliant video technologies are available and maybe either integrated into or used alongside an electronic health record system. Consumer equipment is widely considered to be of sufficient quality for a useful clinical interaction, so patients use laptops or smartphones from their own homes, workplaces, or other private space. Providers conduct visits from their clinics, academic offices or homes, and care can continue with minimal interruption even as cities and states increasingly curtail travel in response to Covid.
Patient acceptance of telehealth is no longer considered a barrier – patients are not just willing to use it if offered; they are increasingly demanding it.
At UCSF Health, we have dramatically increased our use of video visits in the face of Covid; they now comprise more than half our total ambulatory volume.Before Covid, our video visit program was considered enormously successful but represented about 2% of complete ambulatory care. Hundreds of additional physicians are now offering video visits to their patients, and we expect that our video visit volumes will never return to the pre-Covid level.
Other tools can be put in place to address Covid more directly. Our Respiratory Symptom Checker, available via our patient portal, helps patients with concerns about their symptoms to self-triage. A simple user interface guides patients through a decision tree, which may end with either information and a recommendation for self-care or a referral to a higher level of care. This tool reduces the burden of concerned-but-minimally-ill patients on the health system and helps ensure that resources remain available for patients who need them. A new, completely virtual acute care clinic offers video visits to patients who need further evaluation, allowing them to be seen quickly and without leaving their homes. Patients with urgent or emergent needs are directed immediately to appropriate in-person care. Tools such as these must be designed so that they can be easily modified when clinical guidance for assessing patient changes, as has been the case for Covid.
Telehealth is no less useful once patients present in person. Low-end, tablet-based, easily cleaned equipment can be used to allow registration staff to remain physically distant from patients and to reduce the need for handling of pens, paper, and other objects that can encourage disease transmission, and bring remote language interpreters into conversations. Emergency physicians can use more robust telehealth carts to evaluate patients. These carts can include remotely controllable cameras that allow physicians to view the patient and nearby monitoring equipment, all without needing to use valuable personal protective equipment or taking the time to don and doff it.
The tools in place in the emergency setting can be readily transferred to the inpatient environment. Video-based equipment can ease the process of communicating with patients in isolation rooms. Physician, nursing, pharmacy, chaplaincy, and a host of other services can be provided to patients via video, often allowing these patients a more face-to-face experience than is possible through the personal protective equipment required for in-person interactions.
It is important to remember that patients are ready for more telehealth than most health systems can provide. We all live in a world where we do our banking with our thumbs, have parent-teacher video conferences, and buy houses with digital signatures. Patient acceptance of telehealth is no longer considered a barrier – patients are not just willing to use it if offered; they are increasingly demanding it. Henceforth, health systems will only be successful if they can meet this demand.