Procedural Patient Experience: Leveraging Robust Digital Platform to Improve Patient Digital Experience

By Nader Mherabi, Chief Digital & Information Officer, EVP and Vice Dean, NYU Langone Health and Joseph Zuckerman, MD, Chair, Department of Orthopedic Surgery, NYU Langone Health
At NYU Langone Health, we perform over 100,000 elective surgeries annually across our system. Nationwide, approximately 1 million total joint replacements (TJR), 5,000 of which we perform, are conducted annually. While patients today are spending significantly less time in the hospital after TJR surgery to recover, they also have less direct contact and instruction from their care teams. Operating surgeons and care teams also face the challenge of managing patients when a significant portion of patient instruction, evaluation and rehabilitation are delivered by health professionals often not associated with the surgeon or hospital where the procedures take place (i.e., home care). Because of this, increased communication, coordination and engagement are needed throughout the patient's orthopedic care journey.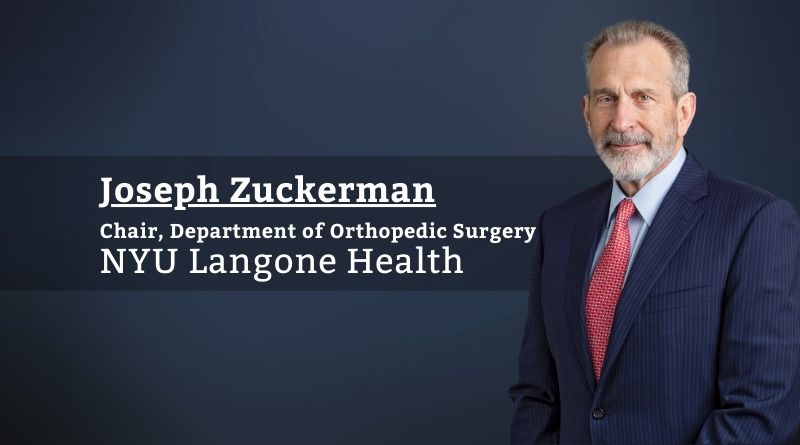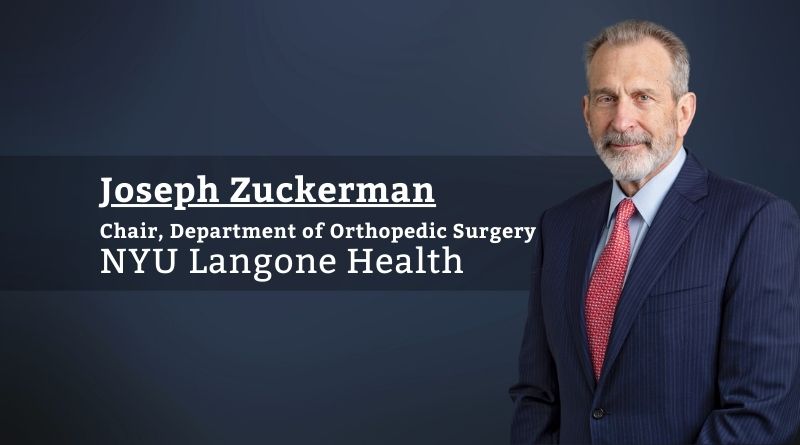 In NYU Langone's IT department, our goal is to be the global leader in the digital transformation of care delivery, research, and medical education driven by innovation and integration of information and technology. With this in mind, we knew that we needed to utilize our strong foundation of digital tools to address the challenges our orthopedic patients and surgeons were facing, decrease the cost, and utilize the time that patients and caregivers spend undergoing TJR more efficiently and effectively.
Unfortunately, we discovered that we were only accomplishing part of that goal for our orthopedic patients. While they were receiving comprehensive education and instruction ahead of their surgery, they had limited touchpoints throughout the rest of their time with us. We also discovered that post-surgical instructions varied among different doctors in the Department of Orthopedic Surgery, resulting in inconsistent experiences.
To address with a patient-centric approach, our IT team partnered closely with our Orthopedics, Operations, and Communications teams to develop an integrated and holistic approach to our patients' procedural experience. Our first focus was standardizing the pre-surgery education process, to ensure all orthopedic patients received adequate preparation and instruction for their surgeries. Rather than simply translating our surgeons' written prep instructions into a digital format, we used our digital capabilities to rework the content in a way that best resonated with patients. We developed a care plan for total joint replacement that included pre-surgery content and videos on topics like blood clot prevention, the role of physical rehabilitation, and fasting protocols. This content was developed with subject matter experts and physician leadership in our Department of Orthopedic Surgery, to increase touchpoints and engagement before surgery.
When developing digital programs, we do not improve one at the expense of the other, but rather, we design both to complement each other.
Videos introduced patients to their surgeon to help ensure they felt supported and to reinforce the importance of adhering to their care plan. Of note is that we developed a thoughtful communications strategy to ensure that patients were receiving these materials throughout the entire care journey, and at the appropriate times, to avoid information overload prior to surgery. These videos were delivered to patients through the NYU Langone Health app and they were asked to watch them as part of their care plan. Because of our 'One Patient, One Chart' principle, all providers across our system, from care coordinators to nurses, physician assistants, and the surgeons themselves, could see what materials were assigned and completed by their patients.
While we aimed to improve the surgical experience for patients, we also had to ensure that our clinicians' experience wasn't compromised. When developing digital programs, we do not improve one at the expense of the other, but rather, we design both to complement each other. To do this, we created department-specific order-sets to ensure that all clinicians within the Department of Orthopedic Surgery were following the same surgical checklist with all patients and providing a consistent experience across the system. We also transformed the pre-admission testing (PAT) process by standardizing the pre-surgical requirements and utilizing virtual visits for PAT, to save both patients' and clinicians' time during the pre-procedure process.
Once the patient's surgery was completed, providing follow-up education and monitoring clinical milestones were critically important to a successful recovery. We created a series of post-surgery content, which included a six-week home exercise protocol with video and written instructions. We also delivered recurring symptom management questionnaires to assess bowel function in the first few days after surgery, monitor the incision site, and track pain scores over time.
The results of the Procedural Patient Experience implementation spoke for themselves. Among our Orthopedic Surgery patients, 75% reported that they were extremely satisfied with the educational videos provided to them through the NYU Langone Health app. 85% of those same patients also reported feeling moderately or extremely prepared for their surgeries because of the videos. All patients surveyed said that the NYU Langone Health app helped them feel more connected to their care team.
By listening to our patients and understanding their needs throughout the experience, we were able to use technology to improve their quality of care, as well as their digital journey throughout our organization. Collaboration with the Department of Orthopedic Surgery and its leadership was critical to the success of our program, and we could not have achieved what we did without their support. We have already seen the benefits that the Patient Procedural Experience has had on our orthopedic patients and we plan on continuing to roll it out department-wide to create a more seamless surgical experience for all patients and clinicians.